4 months ago
Press B 156: PC Gaming Woes, it's 2023!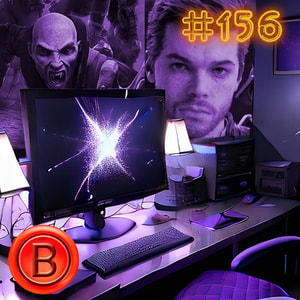 Cyberpunk 2077, Last of Us, Jedi Survivor, Redfall; why is PC gaming a flaming dumpster fire in 2023? Why does 1080p 60fps gaming feel like unobtainable goal? While many declare PC gaming king of platforms over consoles, lately the Playstation and Xbox are looking more attractive. This week Press B gives it's thoughts on the state of PC gaming and it's woes.
Press B To Cancel now on Youtube! For updates and more episodes please visit our website www.pressbtocancel.com, or find us on Twitter @pressbtocancel and Instagram @pressbtocancel.
Special thanks to The Last Ancient on SoundCloud for our podcast theme.