8 months ago
Press B 139: Sisyphean Games for 2023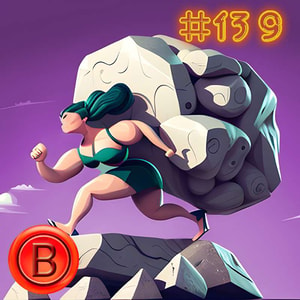 Join us as we kick off the new year with a new gaming tradition! We'll be revisiting games we should have beaten in 2023 and sharing our progress, triumphs, and struggles from the previous year. To make it abit spicy we're also adding in THE WHEEL OF PAIN!
Also, why is everyone sipping HOT Dr Pepper. Don't miss out on the fun as we reflect and set our gaming goals for the year ahead.
Press B To Cancel now on Youtube! For updates and more episodes please visit our website www.pressbtocancel.com, or find us on Twitter @pressbtocancel and Instagram @pressbtocancel.
Special thanks to The Last Ancient on SoundCloud for our podcast theme.