9 months ago
Press B 138: Game of the Year 2022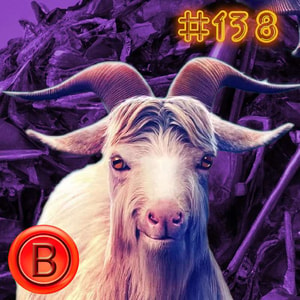 Welcome to Press B To Cancel's annual Game of the Year episode, where we share our personal favorites played this year regardless of their release date. It's a chance for us to celebrate the games that have stood out to us and share them with our listeners.
This year has been an exciting one for gaming, and we've had a blast sharing our thoughts and experiences with all of our listeners, both old and new. We're grateful for the support and engagement of our community, and we can't wait to see what the future holds for Press B To Cancel.
So join us as we release the goats and share our top games of the year. You never know what we might come up with - it could be a classic game from the past, or a brand new release. Tune in to find out!
Press B To Cancel now on Youtube! For updates and more episodes please visit our website www.pressbtocancel.com, or find us on Twitter @pressbtocancel and Instagram @pressbtocancel.
Special thanks to The Last Ancient on SoundCloud for our podcast theme.