6 months ago
Press B 89: Happy Ending Metaphor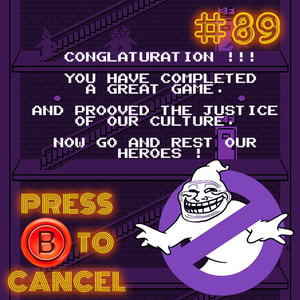 This week we talk about our favorite happy endings... there is a dirty joke there somewhere, but we're not going to make it.
Episode 89 now live! The best, and the worst video game endings according to Press B.

For updates and more episodes please visit our website www.pressbtocancel.com, or find us on Twitter @pressbtocancel and Instagram @pressbtocancel.
Special thanks to Arthur The Last Ancient on soundcloud for our podcast theme.