5 months ago
Press B 154: Super Mario Movies: Then vs Now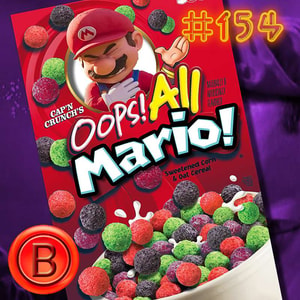 Are you a die-hard Mario fan who's been eagerly waiting for the release of Illumination's new Super Mario Bros. movie? Well, buckle up because in this week's episode we're diving deep into the world of Mario movies!
We journey through time, exploring the similarities and differences between the newly released Super Mario Bros. movie by Illumination and the original 1993 movie cheese fest.
Press B To Cancel now on Youtube! For updates and more episodes please visit our website www.pressbtocancel.com, or find us on Twitter @pressbtocancel and Instagram @pressbtocancel.
Special thanks to The Last Ancient on SoundCloud for our podcast theme.