8 months ago
Press B 142: Ruined or Redeemed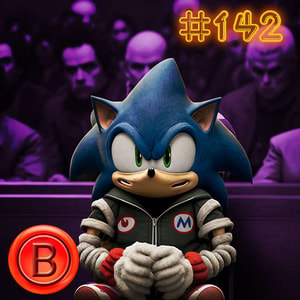 This week Press B visit several popular video game franchises and their current standing with fans. Should Final Fantasy have finally ended? Has Sonic ever been good in 3d? Why isn't Nintendo printing money after Metroid Dread? All this and incredible production values as our spokescandified hosts pull no punches. Sit back, relax, and enjoy the ride as the hosts determine if these franchises are ruined or redeemed.
Press B To Cancel now on Youtube! For updates and more episodes please visit our website www.pressbtocancel.com, or find us on Twitter @pressbtocancel and Instagram @pressbtocancel.
Special thanks to The Last Ancient on SoundCloud for our podcast theme.