4 months ago
Press B 157: Rediscovering DuckTales: Woo Hoo!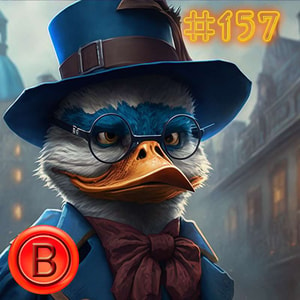 This week we revisit Capcom's undisputable NES classic Ducktales (woo hoo!), as well as 2013's remaster done by Wayforward. Steller music, tight controls, incredibly difficult gameplay; Ducktales is one of the best on the console. Wholesome family fun you'd expect from Disney; just like that one windmill short with the crushing gears, The Black Cauldron, chest bursting aliens, Freddy Kruger ... we may have gone off on a tangent this episode.
Press B To Cancel now on Youtube! For updates and more episodes please visit our website www.pressbtocancel.com, or find us on Twitter @pressbtocancel and Instagram @pressbtocancel.
Special thanks to The Last Ancient on SoundCloud for our podcast theme.