8 months ago
Press B 140: D&D OGL blues? Play these games instead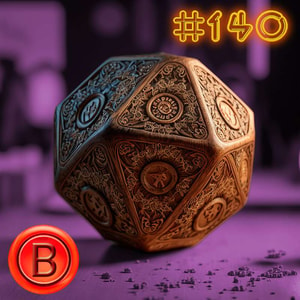 Join us as we discuss the recent controversy surrounding Dungeons & Dragons and their leaked changes to the Open Gaming License (OGL). We'll explore an alternative tabletop RPG for you to try and take a look at RPG inspired board games Hero Quest and Gloomhaven. Whether you're a long-time D&D fan or new to the world of tabletop gaming wanting to take something positive from this OGL leak, this episode has something for you.
Press B To Cancel now on Youtube! For updates and more episodes please visit our website www.pressbtocancel.com, or find us on Twitter @pressbtocancel and Instagram @pressbtocancel.
Special thanks to The Last Ancient on SoundCloud for our podcast theme.