3 months ago
Press B 63: Within (Rory Wood)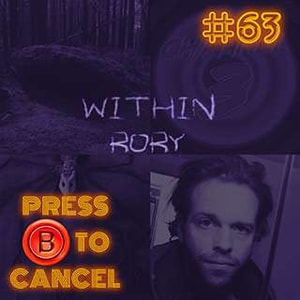 Film. Something many of us video game fans are also huge fans of. We normally base much of our nostalgia on the films we consumed the same as video games. So in this very special episode of Press B To Cancel, we interview a friend, Rory Wood (some of you may know him as ChannelThreeLive), who is releasing his own short horror film, and gets WareWulff and SicJake inspired, as well as excited for the final cut!
Press B To Cancel now on Youtube! For updates and more episodes please visit our website www.pressbtocancel.com, or find us on Twitter @pressbtocancel and Instagram @pressbtocancel.
Special thanks to Arthur The Last Ancient on soundcloud for our podcast theme.