4 months ago
Press B 73: Valheim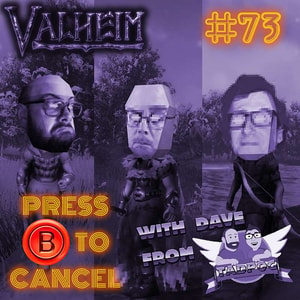 Valheim, the huge success for indie developer Iron Gate Studio, has hooked 3/4 of the Press B crew. Palsh and Jake asked fellow podcaster, Dave from TADPOG, to come in and discuss this absolute blast of a game and just talk how many different ways they nailed the Viking survival experience!
Special thanks to Dave from the fantastic podcast TADPOG: Tyler and Dave Play Old Games. You can as well find them on Twitter @TADPOG_Podcast
Valheim is currently in early access, for more info check out the devolper Iron Gate Studio
Press B To Cancel now on Youtube! For updates and more episodes please visit our website www.pressbtocancel.com, or find us on Twitter @pressbtocancel and Instagram @pressbtocancel.
Special thanks to Arthur The Last Ancient on soundcloud for our podcast theme.