4 months ago
Press B 76: Retro Cart Chasin'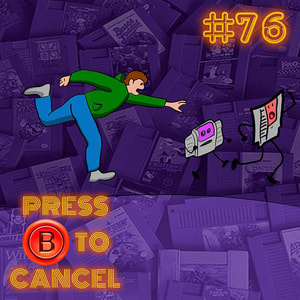 We don't know if you have caught on to this already, but the entire crew over here at Press B To Cancel has a love for older video games. Wulff and GP have notable game collections, and since Palsh was a heathen and sold off most of his, they brought in a friend to the podcast, Blitzbrom, from Twitch, to talk about the joys of retro game hunting and swap some of their best (and worst) gaming purchases!
Special thanks to Blitz for guesting on this week's episode. Watch them stream on Twitch at www.twitch.tv/Blitzbrom
Press B To Cancel now on Youtube! For updates and more episodes please visit our website www.pressbtocancel.com, or find us on Twitter @pressbtocancel and Instagram @pressbtocancel.
Special thanks to Arthur The Last Ancient on soundcloud for our podcast theme.