3 months ago
Press B 82: Super Mario 3D World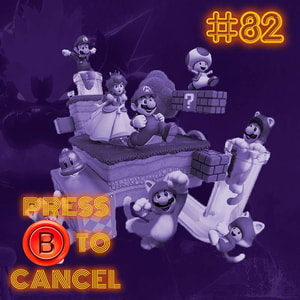 Mario's 35th anniversary is over, but Press B fashionably late dives into Super Mario 3d World. A stellar game almost forgotten on the Wii U, now ported to the Nintendo Switch. We look at the differences in versions and it's influence on the franchise and whether it's the cat's meow.
Press B To Cancel now on Youtube! For updates and more episodes please visit our website www.pressbtocancel.com, or find us on Twitter @pressbtocancel and Instagram @pressbtocancel.
Special thanks to Arthur The Last Ancient on soundcloud for our podcast theme.