9 months ago
Press B 51: Oregon Trail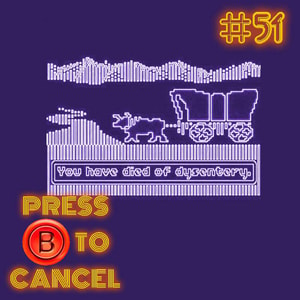 Oregon Trail. You've probably played it at some point, and most likely gotten dysentery along the way! SicJake and GP from TheRetroTherapy wax nostalgic about this classic edutainment game from many childhoods, and how it was one of the few titles that you would often find in schools and actually play again at home.
Press B To Cancel now on Youtube! For updates and more episodes please visit our website www.pressbtocancel.com, or find us on Twitter @pressbtocancel and Instagram @pressbtocancel.
Special thanks to Arthur The Last Ancient on soundcloud for our podcast theme.