5 months ago
Press B 55: Stardew Valley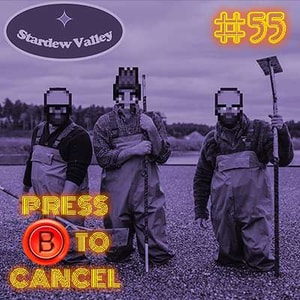 Stardew Valley. Harvest moon fan game? Farmville but actually good? The guys talk about Palsh109's latest binging session with Stardew Valley, one of the most popular indie game titles to date, and all from growing turnips to marrying anyone in sight!
Press B To Cancel now on Youtube! For updates and more episodes please visit our website www.pressbtocancel.com, or find us on Twitter @pressbtocancel and Instagram @pressbtocancel.
Special thanks to Arthur The Last Ancient on soundcloud for our podcast theme.