7 months ago
Press B 144: Contra - Shirtless purpose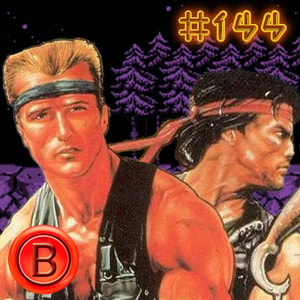 There are few kids from 80's that haven't memorized the immortal Konami code for that sweet sweet crutch of 30 lives in Contra. Originally an Arcade game, ported to darn well every system imaginable. Shirtless heroes full of alien shootin purpose, Contra is a pillar franchise of retro gaming. This week we dive into this NES classic and touch on a few of our favorite sequels.
Press B To Cancel now on Youtube! For updates and more episodes please visit our website www.pressbtocancel.com, or find us on Twitter @pressbtocancel and Instagram @pressbtocancel.
Special thanks to The Last Ancient on SoundCloud for our podcast theme.