4 months ago
Press B 74: Cyber Shadow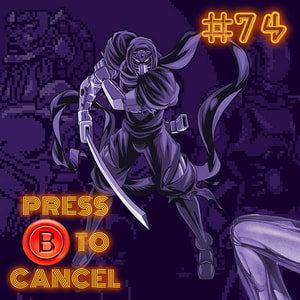 Jake and Wulff were taking advantage of their Game Pass memberships and experiencing Cyber Shadow, since they both enjoyed the ninja-tastic elements of The Messenger. In this episode, they give a review on this indie from Mechanical Head Studios!
Press B To Cancel now on Youtube! For updates and more episodes please visit our website www.pressbtocancel.com, or find us on Twitter @pressbtocancel and Instagram @pressbtocancel.
Special thanks to Arthur The Last Ancient on soundcloud for our podcast theme.