3 months ago
Press B 78: Palsh's Top 5 Games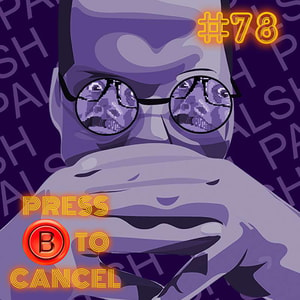 When it comes to Press B To Cancel Palsh is the calm blue ocean of the podcast, but what makes his favorite games tick? This episode Palsh breaks down his Top 5 games, where much like that ocean, changes depending on the day you ask. Jake joins to give his salty sea water take on this SEO-tastic episode!
Press B To Cancel now on Youtube! For updates and more episodes please visit our website www.pressbtocancel.com, or find us on Twitter @pressbtocancel and Instagram @pressbtocancel.
Special thanks to Arthur The Last Ancient on soundcloud for our podcast theme.