4 months ago
Press B 58: Mortal Kombat vs Street Fighter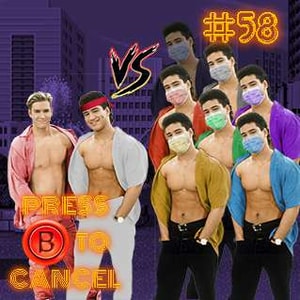 Mortal Kombat. Street Fighter. Ryu? Liu Kang? Sub-zero? Chun Li? Three of the boys from discuss their experiences between the two franchises, talking about their favorite characters, and why or why not the naming systems worked for or against the franchises.
Press B To Cancel now on Youtube! For updates and more episodes please visit our website www.pressbtocancel.com, or find us on Twitter @pressbtocancel and Instagram @pressbtocancel.
Special thanks to Arthur The Last Ancient on soundcloud for our podcast theme.