4 months ago
Press B 39: The Messenger Reception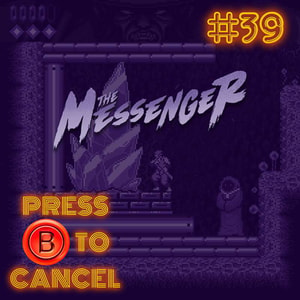 Why, oh why did it take us so long to play this game? Jake and Wulff discuss The Messenger, and their regrets not getting to such a charming, challenging, and simply ninjatastic metroidvania sooner.
For updates and more episodes please visit our website www.pressbtocancel.com, or find us on Twitter @pressbtocancel and Instagram @pressbtocancel.
Special thanks to Arthur The Last Ancient on soundcloud for our podcast theme.