8 months ago
Press B 101: 16-Bit Accessories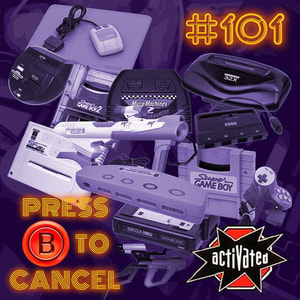 Not to be outdone by the past generation the 16-bit era gave us many gadgets, addons, and accessories to use with home consoles. From perplexing controllers, to puzzling ports this week Press B looks at peripherals for the SNES and Genesis.
Press B To Cancel now on Youtube! For updates and more episodes please visit our website www.pressbtocancel.com, or find us on Twitter @pressbtocancel and Instagram @pressbtocancel.
Special thanks to Arthur The Last Ancient on soundcloud for our podcast theme.