3 months ago
Press B 22: In Defense of Mega Man 4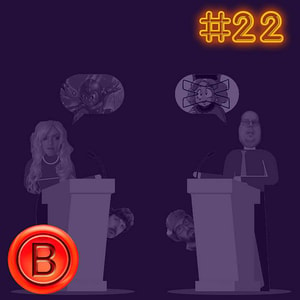 Jake questions GP's taste in the Mega Man series; bringing 15 reasons why Mega Man 4 is trash compared to earlier entries. Be prepared for some serious(ly fun) mocking of a classic, and of each other.
Special thanks to Arthur The Last Ancient on soundcloud for our podcast theme.
For updates and more episodes please visit our website www.pressbtocancel.com, or find us on Twitter @pressbtocancel and Instagram @pressbtocancel.