4 months ago
Press B 21: Final Fantasy Adventure of Mana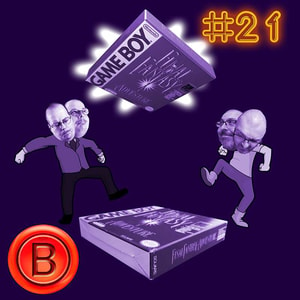 Jake and WareWulff take a break from their normal hijinx to wax nostalgic about a beloved game of their youth: Final Fantasy Adventure for the Gameboy. This obscure title spawned it's own series that strayed far from the namesake title. Listen as the two show their love amidst a little mockery, for this charming classic!
Special thanks to Arthur The Last Ancient on soundcloud for our podcast theme.
For updates and more episodes please visit our website www.pressbtocancel.com, or find us on Twitter @pressbtocancel and Instagram @pressbtocancel.